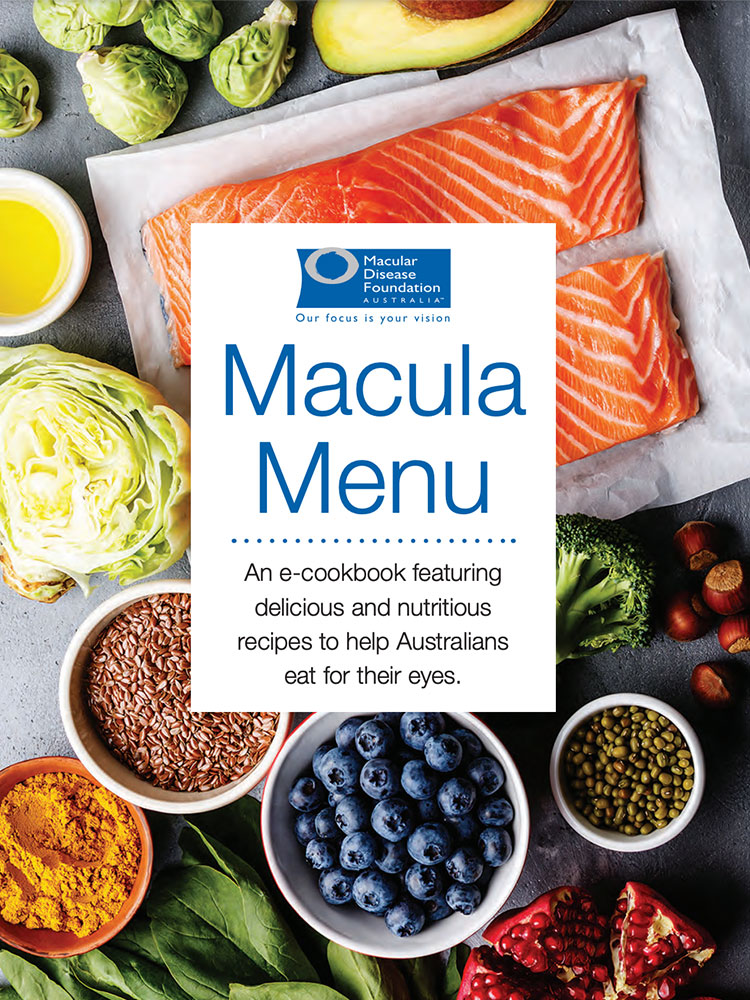 May is Macula Month and in 2018, we released this Macula Menu e-cookbook with contributions from celebrities, chefs, eye health
professionals, and members of the macular disease community.
It includes Ita Buttrose (AC, OBE ), Ed Halmagyi, Lyndey Milan, Jean Kittson as well as MDFA volunteers, Des Morton, Val Anderson, Clare Ashen and Nancy Swe.
We hope you enjoy their favourite recipes!