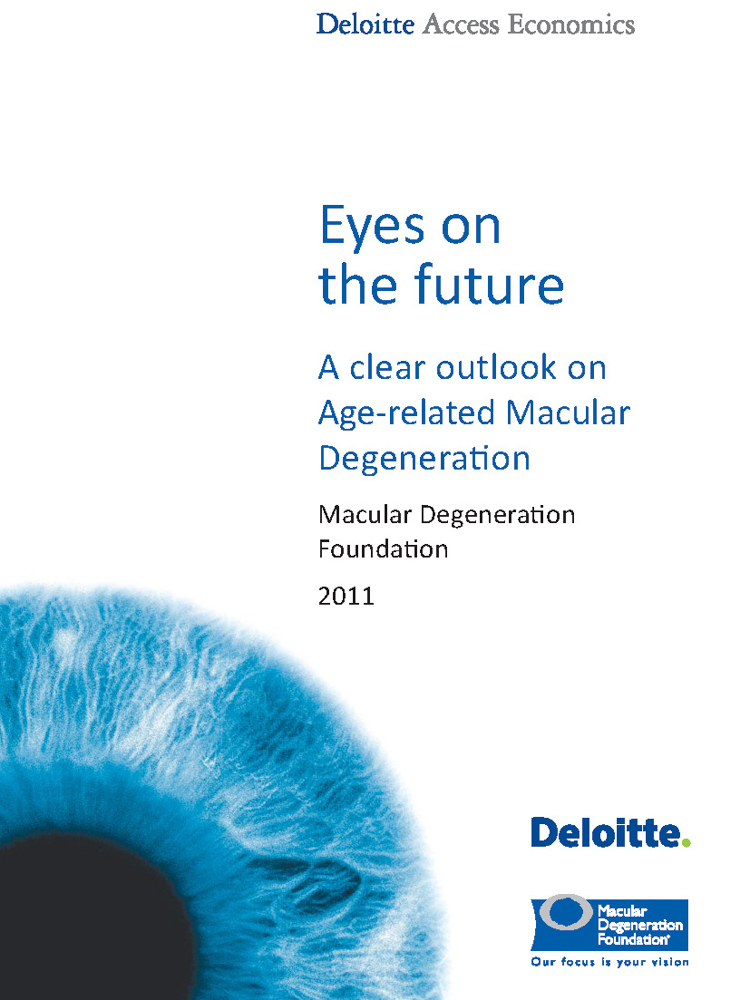 In October 2011, Macular Disease Foundation Australia released this report on the landscape of age-related macular degeneration in Australia. At the time, it was the most comprehensive report of its nature.
The report was produced in partnership with Deloitte Access Economics and co-written by Professor Paul Mitchell, MDFA's National Research Advisor. Prof Mitchell is a world leader in the epidemiology, diagnosis and management of macular degeneration.
'Eyes on the Future: A clear outlook on age-related macular degeneration' details the diagnosis, epidemiology, risk and protective factors, costs, treatment, treatment barriers and low vision rehabilitation of macular degeneration. It makes numerous recommendations to improve outcomes for patients. The report has received acclaim from experts in Australia and around the world.